The men and women of the National Guard and Reserve make significant sacrifices for our country. Their dedication has been demonstrated more than ever over the last year. We have seen them serve on the front lines of the COVID-19 pandemic, administering aid across the country, combating wildfires in California, and defending freedom in Iraq and Afghanistan.
As a Navy veteran, I know firsthand the importance to our national security to provide ample educational opportunities to our men and women in uniform to maintain our advantage over our adversaries. My own education was critical to my military service. After law school, I joined the U.S. Navy Judge Advocate General Corps and volunteered for duty in Iraq. In Baghdad, I prosecuted nearly 100 terrorists in Iraqi federal court, using Iraqi law, before Iraqi judges, through interpreters. The Improving College Affordability for Our Guard and Reserve Act expands access to federal student aid for these integral members of our nation's Armed Forces.
These Servicemembers put everything on the line for their country, but they have not been able to use their hard-earned benefits to the extent that they deserve, particularly regarding their education. Current law defines an independent student – a person who is over the age of 25, married, has dependents of their own, or is a veteran or active-duty member of the U.S. Armed Forces. Unfortunately, members of the National Guard who do not fall under one of these categories are not able to file for financial aid, and therefore not able to access their education benefits, without the assistance of a guardian.
Our laws have determined that members of the National Guard are independent enough to serve and sacrifice their lives for their country, like their active-duty counterparts. Yet our current laws suggest these men and women are somehow not independent enough to claim their education benefits on their own. For National Guard members who are not in contact with their parents or legal guardians, this contradiction prevents them from using the education benefits they have earned.
The Improving College Affordability for Our Guard and Reserve Act would correct this gross injustice by allowing National Guard and Reserve personnel to claim independent student status, like their active-duty counterparts.
Providing members of our National Guard and Reserve with the resources to pursue a quality education is in the best interest of both the Servicemember and our nation. These brave men and women deserve access to the benefits they have earned without obstruction. The Veterans Education Project has done important work in advocating for the academic rights and benefits of our warfighters. I am proud to join them and raise awareness on this important issue.
VEP met with Student Veterans to hear what they had to say:
---
This blog was written by Representative Guy Reschenthaler.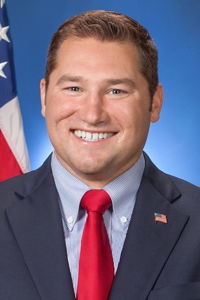 Representative Guy Reschenthaler
Guy Lorin Reschenthaler is an American politician, attorney, judge, and U.S. Navy veteran. A Republican, he is the U.S. Representative for Pennsylvania's 14th congressional district and was previously a member of the Pennsylvania State Senate, representing the 37th district.