More and more for-profit institutions are trying to make the switch to a non-profit status. One of the latest examples of this is Grand Canyon University (GCU) in Phoenix, Arizona. GCU is one of the country's largest universities, enrolling roughly 20,000 on-campus students and 90,000 online students. In 2018, the university proposed a structure that would provide them the benefits of both the for-profit and non-profit sectors by splitting into two entities: the first being a non-profit university, eligible to receive federal research grants and tax-free donations, while escaping the restrictive regulations imposed on a for-profit institution; the other being Grand Canyon Education, a for-profit online program management company which would provide a variety of outsourced support services to the university in exchange for 60% of its tuition and revenue. Although the request was approved by the Higher Learning Commission, the State of Arizona, and the IRS, in the end it was rejected by the Department of Education and denied the right to participate in federal financial aid programs.
As recently as late 2020 we were aware of many of GCU's improprieties including deceptive recruiting practices, misrepresentation, and inadequate passage rates. We reached out to GCU to offer our assistance in making the school a better, safer, and compliant place for Student Veterans.  We contacted staff and members of the GCU Board directly but our offers went without reply. It is incredibly concerning when an institution who promotes itself as "Veteran Friendly' refuses to seek guidance and assistance from Veteran Organizations especially when faced with so many troubling issues.
We applaud the Department of Education's decision to reject Grand Canyon University's request to be recognized as a non-profit while still partnering with their for-profit counterpart. The intention of operating as a non-profit while coinciding with a profit-generating entity raises heavy concerns that the intentions of such a structure are more financially-driven rather than mission-driven, especially with the President of GCU also serving as the Chief Executive Officer at GCE.  We believe it is exactly this type of accountability that will help safeguard our Nation's Heroes and their families.
However, some for-profit schools actually have successfully transitioned and escaped important oversight. While there have been significant concerns regarding whether the majority of for-profit institutions provide valuable student outcomes, the model that many for-profit institutions offer caters to the unique demands of many non-traditional students, especially Veterans. For this reason, many traditional non-profit institutions have been adopting the for-profit's online approach, only without having the added vital scrutiny that for-profits are subjected to.
As the two sectors overlap, it is crucial that more oversight is enforced in all sectors, as poor student outcomes are a danger everywhere. The lack of accountability standards let non-profit colleges with poor student outcomes off the hook, as well as encourage for-profit schools to attempt escaping regulations by converting to non-profit status. In order to protect our students and tax-payers, oversight must be applied equally to all types of higher education using readily available data on student earnings, loan-repayment rates, and graduation rates.
---
This blog was written by Chairman of the VEP Board, Daniel Elkins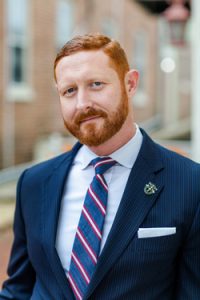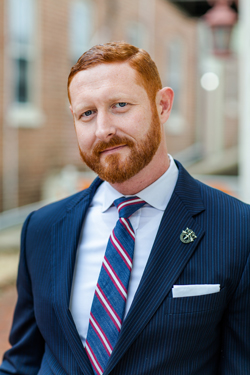 Daniel Elkins
As an actively serving Green Beret, Daniel is the proud recipient of multiple military awards and decorations including the Combat Infantryman Badge, Parachutist Badge, Special Forces Tab, Military Free Fall Parachute Badge, and the Afghanistan Campaign Medal with Campaign Star. As Chairman of the Board, Daniel helps VEP ensure we're always putting the needs of former and currently serving men and women (and their families!) of the military above all else.