Many exciting developments are happening in the world of alternative therapies for U.S. military Veterans. "Oregon Health & Science University's (OHSU) Center for Evidence-based Policy and Portland Department of Veterans Affairs (VA) launched an initiative last month called Systematically Testing the Evidence on Marijuana, or STEM," reported by Marijuana Movement. In addition, a growing number of Veterans Service Organizations, such as Minority Veterans of America are providing encouraging testimony to members of Congress interested in expanding medical marijuana research.
As exciting as these developments are, the Department of Veteran Affairs (VA) remains bound by the Controlled Substances Act of 1970 (84 Stat. 1236), as updated and republished under the provisions of that Act (21 United States Code (U.S.C.) 812), which precludes VA clinicians from recommending medical marijuana—among other possible, but banned treatments.
Passing the buck to the U.S. Food and Drug Administration (FDA), VA states, "As long as the [FDA] classifies marijuana as Schedule I, VA health care providers may not recommend it or assist Veterans to obtain it."
Veterans and Servicemembers are afflicted by mental health problems at a far higher rate than the general population average. Veterans constitute under 8% of the population, yet they represent over 13% of suicides. There is an urgent need to address this threat to Veterans and Servicemembers, but many proven remedies remain, as yet, illegal in the United States. Veterans have found their own ways to heal, including traveling abroad for psychedelic treatment. Marijuana yet provides another path for Veterans who have run out of other options.
Despite formidable Federal law preventing the VA from assisting in research & development, U.S. Representatives and Senators have introduced bills containing carefully crafted exceptions to Federal law in order to cut down legal, procedural, and administrative barriers to access to alternative care.
One such proposal is the Veterans Medical Marijuana Safe Harbor Act of 2021, one of many Cannabis-related bills. Representatives Barbara Lee (D-CA) and Dave Joyce (R-OH), co-chairs of the Congressional Cannabis Caucus, joined with Senator Brian Schatz (D-HI) to introduce the Veterans Medical Marijuana Safe Harbor Act.
The Act would "create a temporary, five-year safe harbor protection for veterans who use medical marijuana and their doctors. The bill would also direct the VA to research the effects of medical marijuana on veterans in pain, as well as the relationship between medical marijuana programs and a potential reduction in opioid abuse among veterans," according to Rep. Lee's Press Release.
The Veterans Medical Marijuana Safe Harbor Act was introduced to the House (H.R.2588) and Senate (S.1183) on April 15, 2021, by Representative Barbara Lee (D-CA-13) and Senator Brian Schatz (D-HI), respectively. The Act is now with the House Subcommittee on Crime, Terrorism, and Homeland Security for its review. The Subcommittee has jurisdiction over the Federal Criminal Code, drug enforcement, sentencing, parole and pardons, internal and homeland security, the Federal Rules of Criminal Procedure, prisons, and criminal law enforcement.
Until the Veterans Medical Marijuana Safe Harbor Act is passed and signed into law, VA guidance continues to be "Veterans should know that federal law classifies marijuana as a Schedule One Controlled Substance. This makes it illegal in the eyes of the federal government." This leaves Veterans in a harder position when treating conditions such as Traumatic Brain Injury while criminalizing those who might be driven to self-medication when approved methods have failed.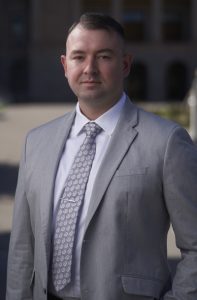 Matthew Feehan 
Director of Advocacy and Outreach
Captain USAR (Ret.)
The Veterans Education Project
To get in touch, contact us!