On July 31, 2021, the Department of Veterans Affairs (VA) will implement a regulatory change to the so called "85/15 Rule", which will adversely affect some Veterans from receiving their well earned GI Bill education benefits and will harm higher education institutions that serve those Veterans. The 85/15 Rule changes will force Student Veterans out of GI Bill eligible programs, taking away their right to use their benefits and halting their academic progress as well as reducing Veteran enrollment for schools, putting programs that serve veterans in jeopardy.
The federal regulations for 85/15 were established in the early 1950s, after many fly-by-night programs targeted Korean War Veterans, took their GI Bill benefits, and then went out of business. Seven decades have since passed, significant protections have been enacted by Congress to be administered by the Departments of Education and Defense, yet there have been no substantial updates to the VA regulations; and the criteria of appeals and waivers are now outdated and rarely obtainable. When institutions cannot appeal for a waiver, Veterans and he institutions suffer negative consequences.
The 85/15 Rule prohibits paying VA education benefits to students enrolling in a program when more than 85% of the students enrolled have any portion of their tuition, fees, or other charges paid for them by the school or VA. This means that VA will deny Veterans their education benefits to attend a program with a high 85/15 supported student ratio. Further, even if a veteran enrolled in an approved program, if they deploy for active duty and take a leave of absence from their program, they could be denied their education benefits when attempting to reenroll due to changes in the 85/15 ratio. The Student Veteran is told they are no longer eligible to use their GI Bill benefits because of the imbalanced ratio, and must take out loans to stay in school.
The VA intends to expand its definition of the 85/15 rule, making it even harder for the Veteran to receive GI Bill benefits. As of July 31, the rule will include any student (not just Student Veterans  receiving GI Bill benefits) that: receive any amount of VA funding; are granted any waiver or forgiveness of tuition, fees or other charges; any student where the institution accepts less than full tuition, fees, etc. from a loan company; and any student whose full tuition and fees has not been paid prior to the 30th day of the term start.
This last requirement is the most onerous—a vast majority of students at most universities take advantage of payment plans to spread out tuition over the term, making nearly all students 85% students—a novel and greatly expansive interpretation of financial aid. Effectively, this causes a financial decision made by some non-Veteran student determine whether a Veteran can or cannot use GI Bill® benefits earned by that Veteran through service to this country. Furthermore, it places significant compliance burden on universities, which do not track this information and will bear the expense of reprograming accounting systems to provide such reporting to the VA.
The new rules will require the university to calculate 85/15 for each academic program (degree) at a campus, rather than overall enrollment.  So some Veterans at a campus will lose GI Bill benefits, while others will not. This part of the decision is particularly inequitable for the Veteran.
Finally, waivers for schools with fewer than 35% VA total recipients will be rescinded; all schools will be required to submit 85/15 reports by program. While schools may reapply for waivers, it is unclear whether such waivers will be granted and, in the interim, Veterans will face loss of GI Bill benefits.
For universities like Webster University, the 85/15 rule change is particularly onerous. Webster's DoD-contracted 30 military campuses have a heavy Veteran population and will be severely impacted, possibly forcing their closure. The governing DoD agreements specify significantly more stringent quality and performance requirements than do VA regulations.
Webster's education of military and Student Veteran has a proud history going back to its first class of returning WWII Veterans in 1945. Webster has been on military campuses since 1974. Webster's 25,000 military and Veteran alumni include several service chiefs as well as Lloyd Austin, the current Secretary of Defense. It would be unfortunate indeed, if a poorly thought through VA regulation change were to end Webster's long history of support to America's military.
---
This blog was written by a member of the Veterans Education Project. These are the views and opinions of the author and are not necessarily that of the Veterans' Education Project.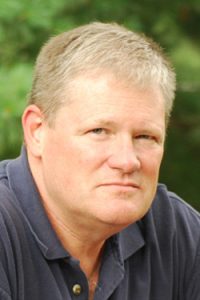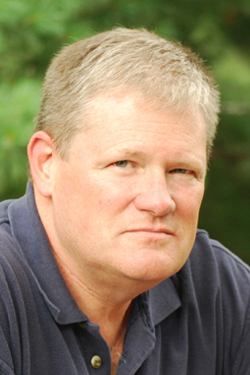 Ben Brink
As a retired U.S. Navy Captain with 36 years active and reserve service, Ben's focus is now in higher education. He is currently Senior Director Military Campus Operations for thirty campuses at Webster University.