In the United States today, over 1.8 million female Veterans comprise almost 20% of the active-duty armed forces, Reserve and National Guard, and 10 percent of the total Veteran population. By 2043, women will make up 16.3% of all living Veterans.
Each year roughly 200,000 Servicemembers transition primarily from active duty. What is remarkable is that of those that go through the Department of Defense's (DoD) joint-agency Transition Assistance Program (TAP), both males and females will likely find themselves enrolled and attending a college/university in seven months.
Since August 1, 2009, the Post-9/11 GI Bill has provided educational benefits to a growing 2.9 million Veterans of the Post 9/11 generation. Overall, Student Veterans using the Post-9/11 GI Bill as a whole are more likely to graduate, to have a higher GPA, and to earn academically rigorous degrees in the fields of business (27%), health professions, science, technology, engineering, and mathematics (24%). Nearly two-thirds of Student Veterans are first-generation college students and, as a whole, have a 72% success rate in higher education and average GPAs .40 higher than their civilian peers.
Post 9/11, women Veterans over represent higher education by 27%. Women Veterans are pursuing and earning degrees higher than nonveteran women and their male Post 9/11 counterparts.
This demographic shift can also be found in nonveteran women enrolling in college and earning degrees at a national level. According to the U.S Department of Education, women are on track to make up 57% of college students by 2026, marking a historic turning point in gender parity and a women's majority college-educated labor force.
Women Veterans are often overlooked, forgotten, or even invisible after exiting the service due to cultural bias, both within and outside of the military, making them an at-risk (in some incidences) underrepresented group on and off-campus.
Most women Veterans will likely be labeled as non-traditional students, meaning they fall between the average age (25 to 34 or older) when they start their initial degree(s) compared to those "traditional students" entering college directly after high school. Since 2002, an unprecedented 155,000 women have deployed to Iraq and Afghanistan. As conflicts have grown longer and soldiers' needs increased, opening jobs will likely be performed by women in the military. This means women Veterans are likely to have both visible and invisible wounds of war.
Women Veterans are affected by many of the same challenges that their nonveteran peers face when returning to school. For example, finding employment and struggling financially, and a loss of income. Even changing degree majors or building a resume can prove challenging.
In general, Veterans are more likely to be married or a single parent who works full-time or part-time while attending college. This transition from service to school is challenging in adjusting to a civilian job where gender pay disparity and childcare are disproportionately affecting women and minorities across the country. With variations of military employment, skill-sets and opportunities mean women Veterans are likely to take a position to provide for their families while using VA education benefits.
Women Veterans arrive on a college campus and often do not find many people, like themselves, with the same experiences, nor do they feel welcomed in sharing those experiences openly. Whether sharing hardships from service, mental health, being at-risk for homelessness, or a lack of support can lead toward a perpetuating and general unpreparedness of resources to meet women Veterans in transition on college campuses. This overachieving microcosm is often clumped together with their male counterparts. It leads to a one-sided, male-oriented resource and support services on campus, likely diminishing women Veterans from self-identifying as Veterans.
Also, depending on the college/university, non-traditional students will face limited course offerings, limited administrative services or professor office hours, and rigid due dates or assignments when life events happen. Making completing a degree challenging and frustrating for any women Veteran who strongly believes education is key to their future success. 
---
This blog was written by a member of the Veterans Education Project. These are the views and opinions of the author and are not necessarily that of the Veterans' Education Project.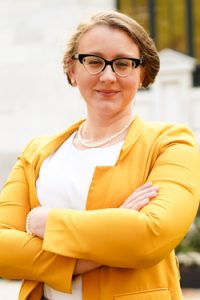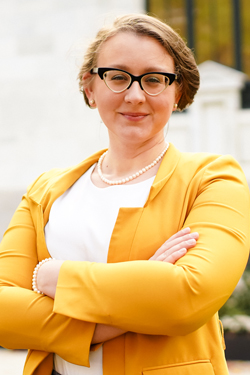 Ashley Gorbulja-Maldonado
As a powerful voice for the military-connected community, Ashley has dedicated her career to expanding opportunities and improving outcomes for non-traditional students in higher education.