One of the things I was responsible for while the Deputy Under Secretary for Economic Opportunity at the Department of Veteran Affairs was the GI Bill. During that time there were some seismic shifts, challenges, and opportunities – all done by some amazing people at VA, Congress, and outside constituencies like institutions of higher education and Veteran organizations. Some were supportive, and some were critical, but all made the GI Bill better.
Initially, we had to figure out and implement this new, complex, and expansive benefit. The initial objective was to administer the mechanics of the benefits, such as process claims, issue checks, and ensure that Veterans had freedom in the use of their benefits. We made it a priority to create the "well-informed consumer" by collecting and providing Veterans with easily accessible and comprehensive information in order to help them succeed. Examples include the development of new performance metrics for the Department of Veterans Affairs, like the GI Bill Comparison Tool that allowed Veterans to research and compare school attributes, and the unique GI Bill Feedback System that allowed the student direct access to VA to issue a complaint that would be researched. We published a guide, 'Choosing the Right School', and launched the "Know Before You Go" campaign, a short video narrated by a Medal of Honor recipient and GI Bill user. We held numerous symposiums, engaged in public outreach via social media, tv, and radio, and often worked hand in hand with Department of Education.
I am proud of the work we put in to bring the GI Bill to its current place. But, rather than rest on our laurels, it is time we set a path for another phase of advancements and challenges.
Much has been said about for-profit schools – good or bad academically, financially, and would degrees from these schools be seriously considered by future employers? There has been debate on several fronts, all valid. There is a VA rule that says at least 15% of classes must be from non-VA (GI Bill) students. Some believe it should be higher – much higher. Should our Veterans attend schools that the general public students are not willing to attend? While some say let it be the Veteran's choice as to how they choose to use their well-earned GI Bill benefits.
The same goes for the Department of Education's 90/10 rule which prohibits schools from receiving more than 90% of funding from federal sources. This rule does not include the GI Bill or DoD funding sources. Again, some would advocate that the GI Bill should be included and the percentage be even more restrictive. A study several years ago by VA showed that over 100 schools would violate the 90/10 rule if the GI Bill were included.
I spent several years traveling the country while I worked in government. I visited many schools and talked to university officials, always being careful in choosing my words. In retirement, however, I would strongly advocate that schools should meet a higher standard for those who served, for the many who have borne the burden of battle. I don't believe simply giving Veterans more choices is enough, I believe we need to ensure we are giving them good choices that will lead to a good job and career opportunities.
This however is not the simple solution. It is time for the Department of Education and those public universities to step up. Currently, the VA does compliance reviews on all of the schools that receive GI Bill funds – several thousand a year. The keyword is compliance, meaning the review specifically looks at how the school complies with the rules and regulations established both by law and the VA. They do not, however, review schools for their educational quality. The Department of Education has responsibility for accreditation of schools. This is often viewed by students, particularly Veterans, as the Education 'stamp' of approval. It would hurt your head to listen to the different types of accreditation but needless to say, accreditation does not equate to a good education. The Department of Education should overhaul their accreditation requirements, have one standard for all, and find a way to enforce them. The well-known public schools monitor themselves and have other measures of quality like the number of applicants, the success of their graduates, even a spot in the U.S. News and World Report listing.
Universities also bear a responsibility to make it easier for Veterans to attend their school. For-profit schools, generally, have no or little application fees, require no SAT/ACT, and are generous in giving credit for military experience. On my travels to universities I would often talk to university officials and not necessarily plead for more Veteran programs, I would talk dollars and cents. It is simply good business to have more Veterans at their school. The GI Bill pays full retail, no government discounts required and they pay on time (well…mostly but do end up getting paid). No scholarships are required, allowing them to give them to other deserving students. Veterans diversify their campuses and often take leadership roles – they will make their schools better.
I would challenge them to think differently, beyond the brick and mortar and adapt to the for-profit online model, and then upgrade it. Would a Veteran rather have a degree from ACME (for profit) University or the University of North Carolina? Or even establish a Veteran degree program that says on the diploma, University of Michigan Veteran Degree program. What employer is not going to put them on the top of the stack? I would tell them they are losing millions of dollars in revenue to the for-profit schools. They would not cheapen their standards, they would raise them proudly. Give them a chance. I remember having dinner with about 10 Student Veterans at Columbia University. Each of them had a different story, a few never graduated from high school but they all sat there beaming talking about the job opportunities being laid in front of them, all because Columbia gave them a chance.
With a new administration, let's start thinking a new way.
---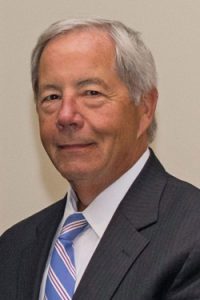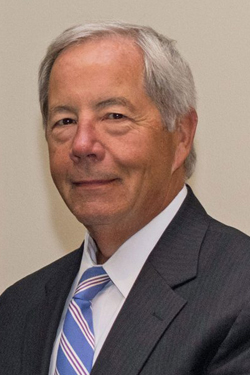 Curt Coy
Deputy Under Secretary, Department of Veteran Affairs – Retired
Commander, U.S. Navy – Retired
Former Adjunct Professor at the Community College, College and Graduate level
As the first Deputy Under Secretary for Economic Opportunity in the Veterans Benefits Administration (VBA), Department of Veterans Affairs (VA), Curt oversaw all education benefits, vocational rehabilitation and employment for wounded warriors and disabled Veterans, Veterans transition and employment programs, and VBA collaboration with Department of Defense programs. He has received numerous awards and recognitions both from his time in the military and his career following. His greatest source of pride, however, is being a father and grandfather and a devoted husband of Denise.