The US House of Representatives recently passed the Guard and Reserve GI Bill Parity Act of 2021 (H.R.1836). The US Senate will soon vote on the Bill to amend title 38, United States Code, to ensure that the time during which members of the Armed Forces are serving on active duty for training qualifies for educational assistance under the Post-9/11 Educational Assistance Program of the Department of Veterans Affairs.
The Veterans Education Project (VEP) thanks the tireless efforts made by both Representatives Mark Takano (D-Calif.), Chairman of the House Committee on Veterans' Affairs, and Mike Levin (D-Calif.), Chairman of the Subcommittee on Economic Opportunity toward passing the Bill. 
VEP Founder, Daniel Elkins, first provided testimony concerning the expanding role of the National Guard and Reserve to the House Committee on Veterans' Affairs in late 2019. Elkins testified to our Nation's reserve warfighters' unique difficulties:
Accruing benefits for training time served in uniform 

Accessing mental health protections

Navigating the Department of Veterans Affairs' procedures 
With an increase in operational demand rivaling their Active-Duty counterparts, members of the Guard and Reserve deserve equal benefits provided for by this Bill. VEP implores members of the Senate to remove the antiquated and unfair regulatory hurdles enacted decades ago and to bring our Nation's veterans' benefits into the modern era.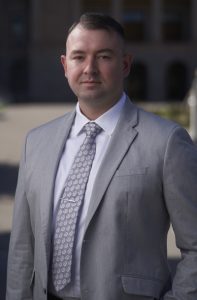 Matthew Feehan is a graduate student at the University of Texas Rio Grande Valley and a graduate of Western New England University School of Law. He is not an attorney and his views are his own. He focuses his research and writing on Veterans' higher education issues.
To get in touch with Matthew, contact us!